News
Celebrating service and stories at Osborne's 2023 Annual Benefit
The Osborne community turns out to look back and look ahead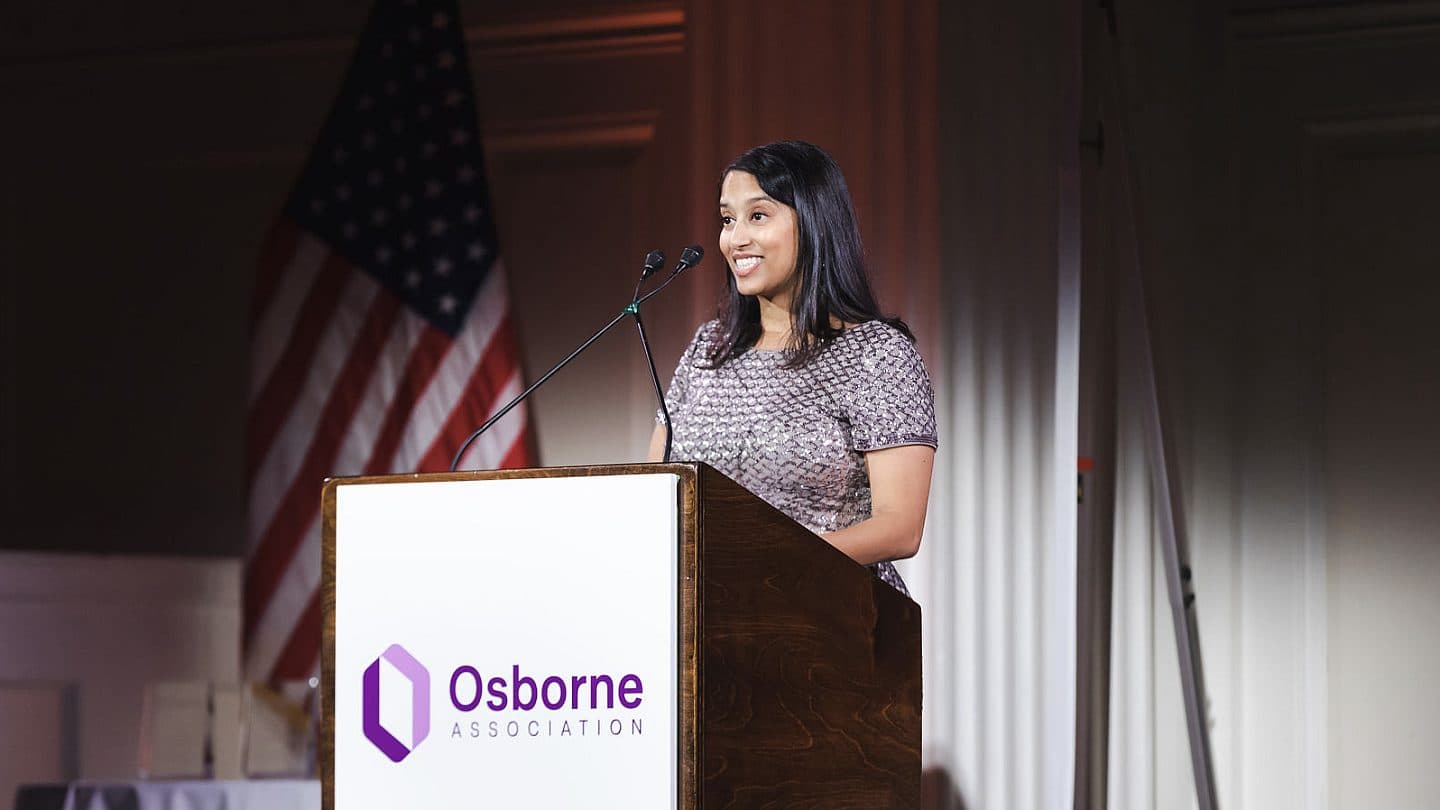 On Tuesday, October 24, Osborne Association hosted its 2023 Annual Benefit at 583 Park Avenue in Manhattan. Emceed by Cat Greenleaf, Emmy® Award-winning TV host, this year's event brought together our supportive community of partners, donors, and sponsors for an evening of moving stories shared by the people we serve and reflections on the impact of Osborne's 90-year history of service and advocacy.
This year, we had the pleasure of honoring two giants in their fields: attorney, labor leader, and businessman DeMaurice Smith, former executive director of the National Football League Players Association, and affordable housing pioneer Ron Moelis, co-founder and chairman of L+M Development Partners. Their leadership aligns with our mission to transform the criminal legal system and our commitment to centering equity, justice, and investment in our communities in our work.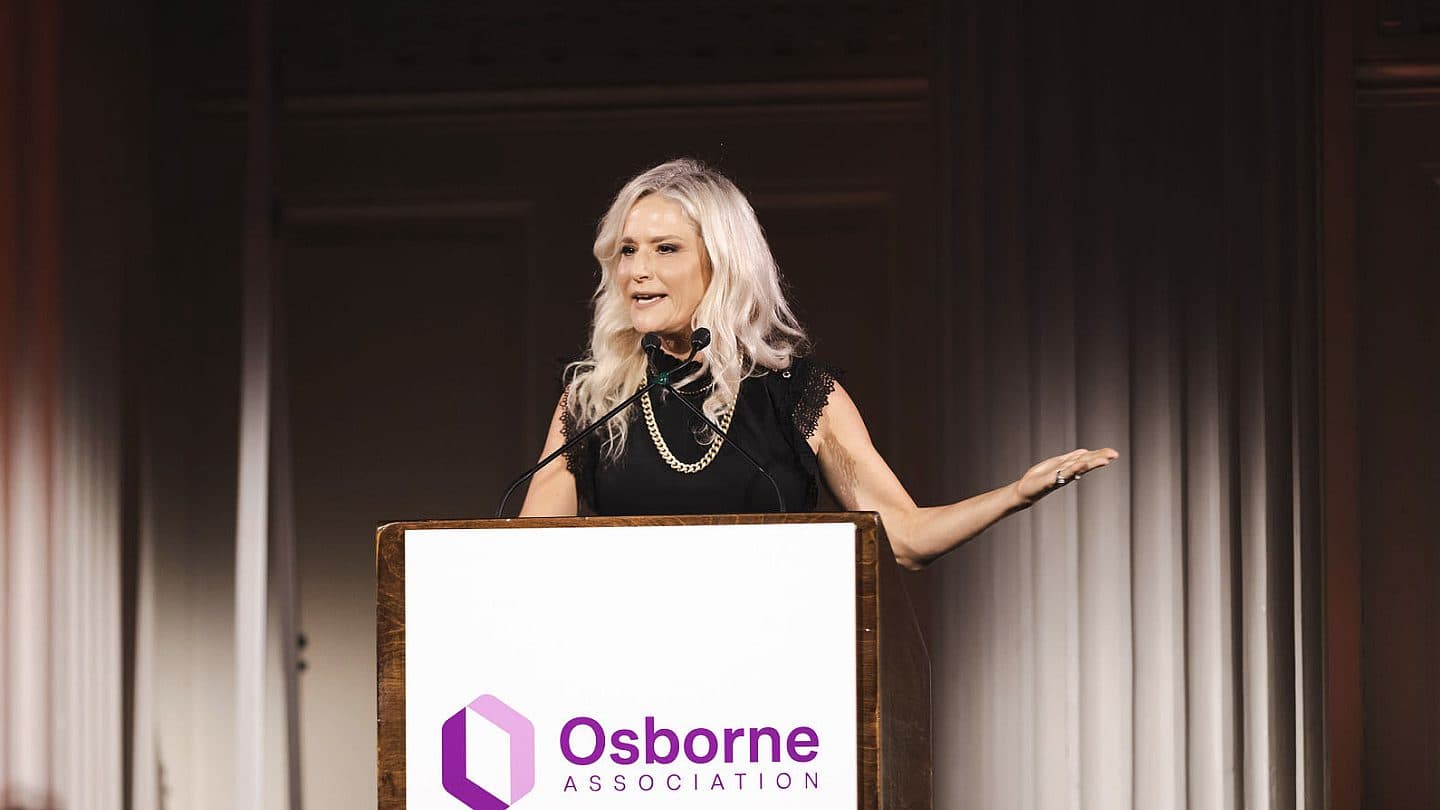 As Osborne President and CEO Archana Jayaram told the crowd, "What keeps us going is creating the opportunities that allow people to turn their lives around, and the responsibility we all bear to prevent incarceration whenever it is appropriate, to sustain the loving bonds between incarcerated people and their families, and to support successful reentry."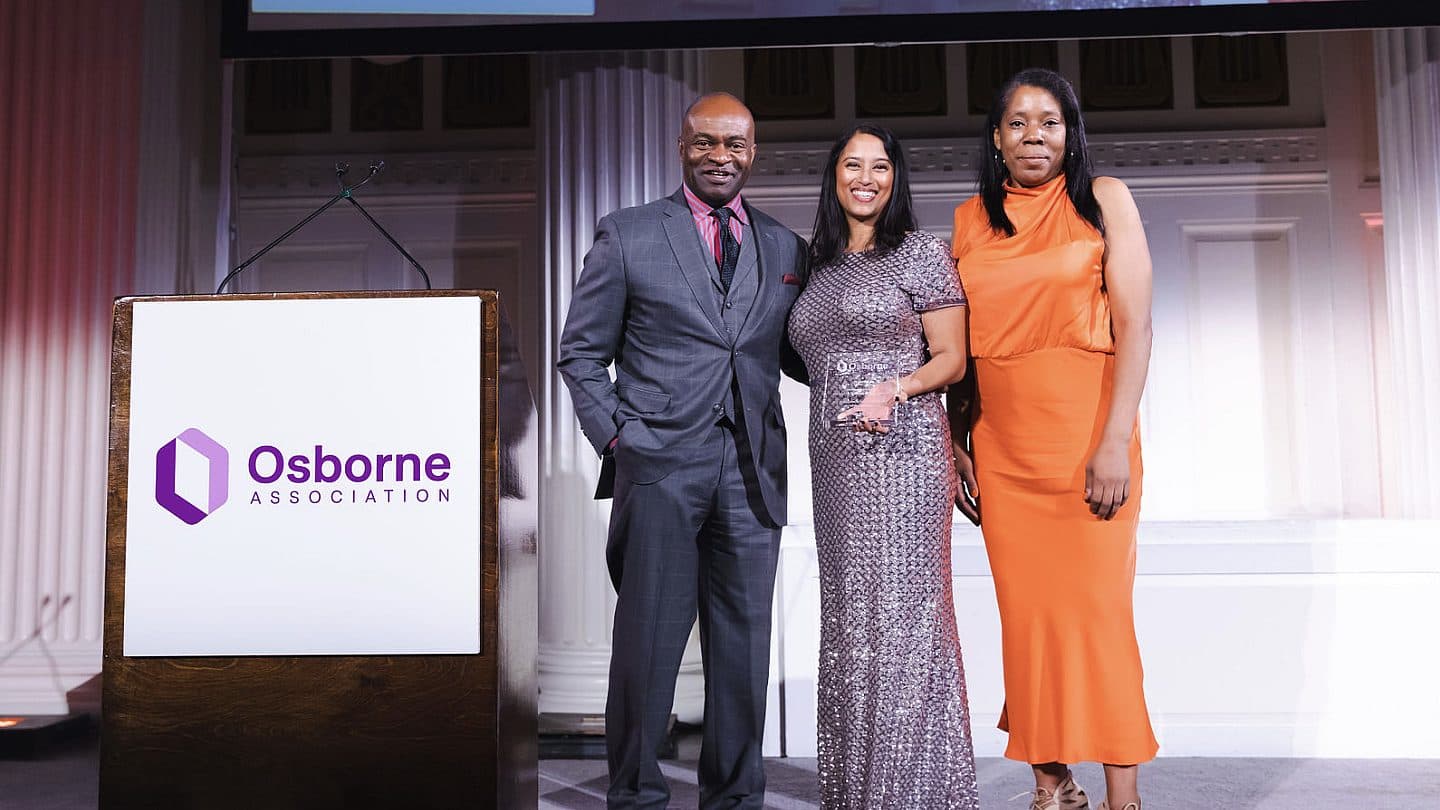 Jamaill Spencer, a graduate of Osborne's programs, shared that after learning about and attending Osborne's parenting class during his incarceration, he was encouraged to become a better father. With the support of Osborne's services, he was able to strengthen his relationships with his sons, while his mother found a community of women to connect with who were also experiencing the incarceration of a loved one.
The supportive communities found at Osborne offer a space for people to imagine new futures for themselves. Ta'Chelle Carter, Program Assistant for the Bronx Osborne Gun Accountability and Prevention program, or BOGAP, observed that the program, which is made possible by a partnership with the Bronx District Attorney's office, has "provid[ed] these young people role models to imagine what's possible. Too often, society puts Black and brown young men in a position to just survive. But they don't have to fall into the gaps. They deserve to have dreams."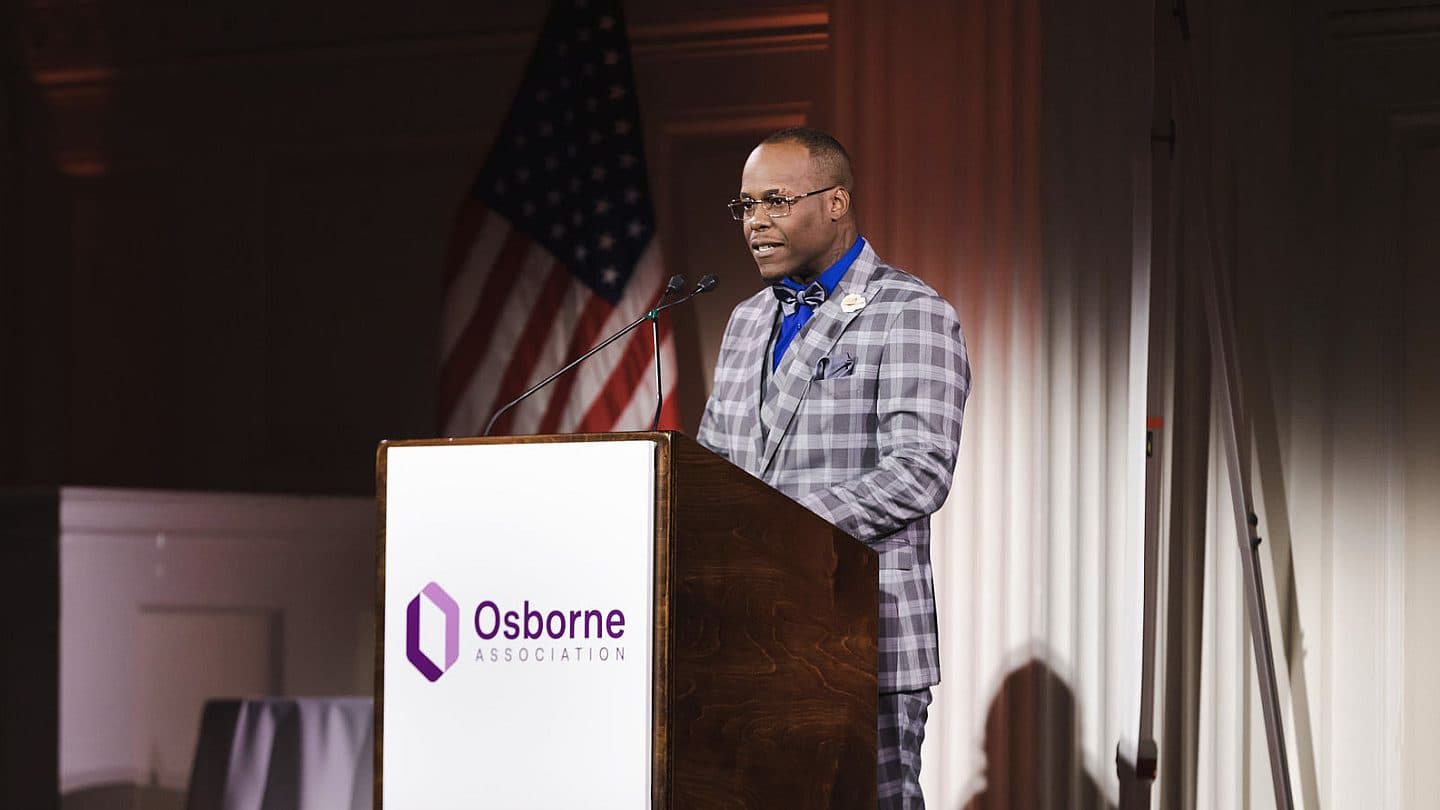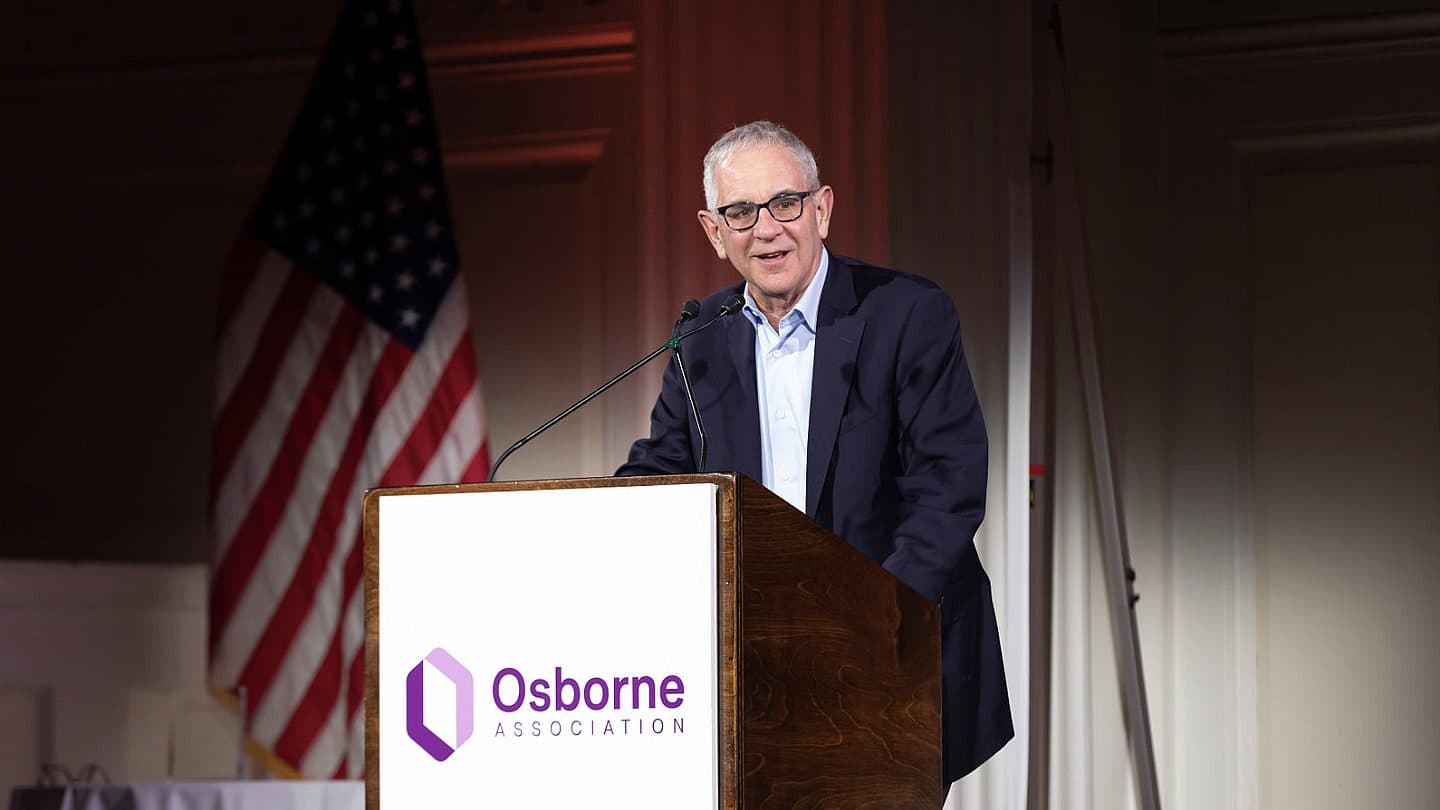 Leroy Joseph, a graduate of Osborne's Workforce program, shared that the support of Osborne "has been life-changing." Echoing those sentiments Jamie Morton, a Marcus Garvey resident, highlighted the care and love that Osborne staff offers to participants.
Ron Moelis, emphasized the importance of doing more for formerly incarcerated people. Drawing on the importance of housing access for formerly incarcerated people, he celebrated the 55 units of housing currently occupied at Osborne's Marcus Garvey Supportive Housing and looked forward to the opening of new housing initiatives in the future.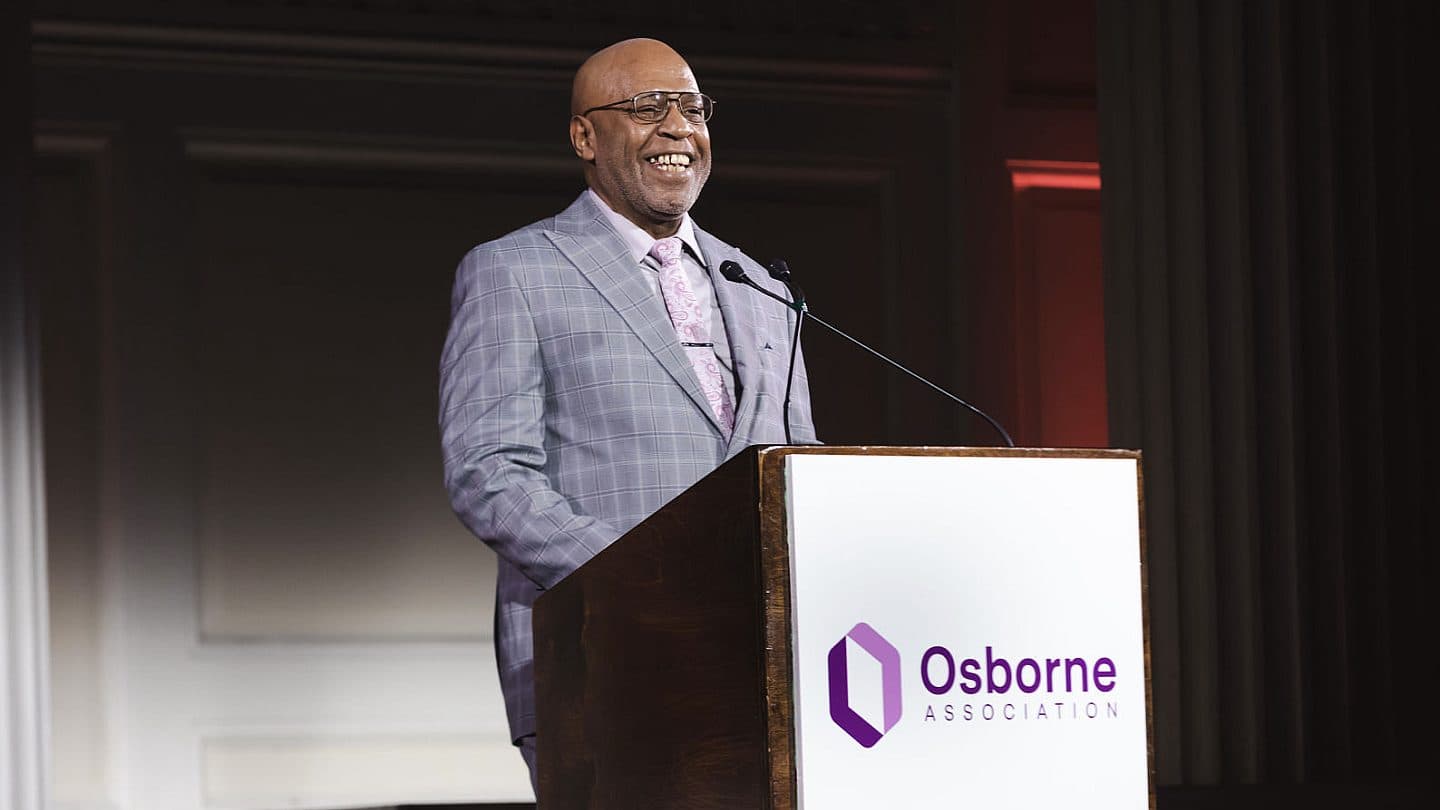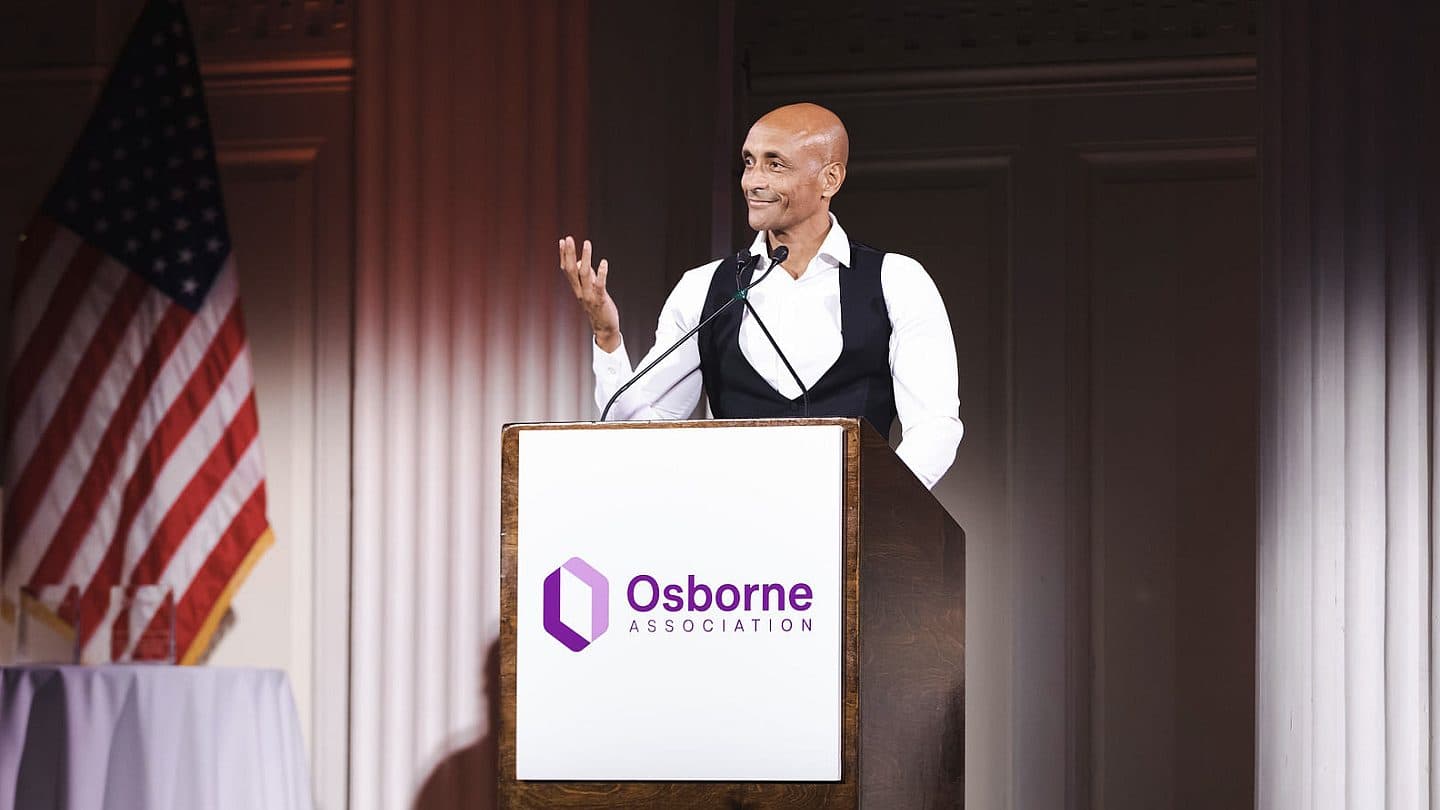 We look forward to pushing our work forward and creating innovative solutions to decarcerate, support successful reentry, and sustain loving bonds between incarcerated people and their families.


Will you walk with us and help to transform lives, communities, and the criminal legal system?

Text the word "OSBORNE" to 44-321 or visit https://www.osborneny.org/donate to give today.
Special thanks to our supporters!


CHAMPIONS
Lili Lynton and Michael Ryan


BEACONS
Andrea and Andy Potash
Jamie and Gretchen Rubin
Katrina vanden Heuvel

ILLUMINATOR
Rachael Bedard, MD
Fanatics Foundation
Caren Hendren
HPS Investment Partners
Judith O. and Robert E. Rubin
L+M Development Partners, L+M Management,
and LMXD Management
LANTERNS
BellRow Title Agency
The Fein/Remnick/Litman Family
Fried, Frank, Harris, Shriver & Jacobson LLP
Adam Hellegers and Stefanie Lieberman
Trinity Church Wall Street
Wells Fargo
Winston & Strawn LLP
TORCHBEARERS
The Arker Companies
Ana M. Bermúdez
Bloomberg Philanthropies
Daniel and Estrellita Brodsky
CBRE
ChaudhryLaw PLLC
Chicago Title Insurance Company
Citi Community Capital
Clifton Budd & DeMaria, LLP
Community Preservation Corporation
Con Edison
Curtis + Ginsberg Architects
Brad Dubliner & SterlingRisk
Swift S.O. Edgar
General Atlantic Foundation
Lori and Victor Germack
Goodwin Procter LLP
Rick Gropper
Hirschen Singer & Epstein LLP
Hunton Andrews Kurth LLP
Jonathan Rose Companies
Katten Muchin Rosenman LLP
Kramer Levin
Merchants Capital
Ron and Kerry Moelis
MSquared
Alison Novak
Pembroke Companies
Ponce Bank
The Re/Imagination Lab
Richman Group
Rosenberg & Estis, P.C.
SBV RE Investments Partners
Maria Victoria Soto and John Valverde
Taconic Partners
Page Travelstead and Joshua Keay
VHB
Maggie and Aaron Wolk
SUPPORTERS

Bryan Cave Leighton Paisner
CASES
CBIZ Marks Paneth LLP
Yasmin Hurston Cornelius
Fox Rothschild LLP
Sarah Graizbord
Howard Nemetsky
Pollard Bryan & Carl Wealth Management Group of Janney
Montgomery Scott LLC
The Will and Carolyn Tisch Blodgett Fund

As of October 25, 2023