Spotlight
Meet Shadequa Coad, Family Services Specialist
Shadequa Coad is challenging stigma about parent incarceration.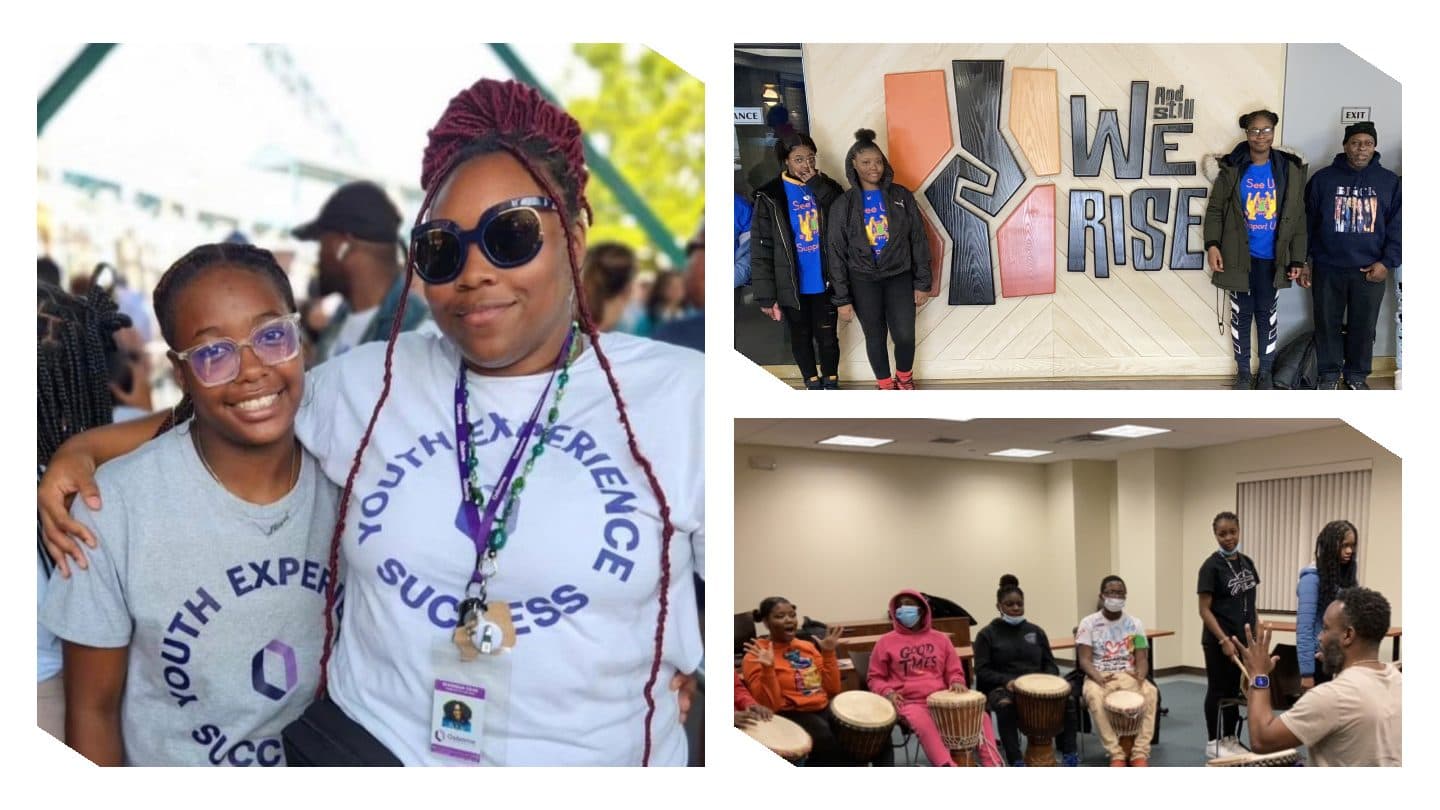 FamilyWorks Buffalo is an enrichment, leadership, and relationship-building program for parents, children, and families affected by incarceration in Western New York. Launched in 2019, the program includes supported video visiting, services for children of incarcerated parents, and training and technical assistance for local organizations on the impact of parental arrest and incarceration. Shadequa Coad, Family Services Specialist, describes her role working with young people and challenging stigma below.


I'm a Family Services Specialist. I work with kids affected by parental and familial incarceration. We meet once a week for youth groups and a lot of our work focuses on family bonds and maintaining relationships while loved ones are away. Our program supports positive family development and encourages the development of leadership and advocacy skills in the youth, with the support of their families and caregivers.
When the program first started, the youth were not as vocal as they are now. Through our engaging workshops and trips, we've seen them develop their voices and become more confident in sharing their interests and skills, talking about issues that are important to them, and celebrating each other.
We take recreational trips and participate in many events with local partners. We have visited the African American History Museum in Detroit, held a six-week drumming class with Ade Jemba Fola, a family trip to Cedar Point, and much more.
The youths' families and caregivers have lots of interest in our work and are eager to support it, which I'm happy about because when we first started the program in Buffalo, we struggled due to the stigma of incarceration. To address this, we had lots of conversations with families and caregivers explaining the importance of the program and how it helps kids work through the harms of a parent's or loved one's incarceration within a safe and supportive community-based program. Over time, we were able to show families the importance of the program, which helped us gain the families and loved ones as eager supporters.
In our weekly meetings, I remind the youth that we're all here for the same reason: to build community and find connection with each other.